You-Won't-Believe-How-Quick-You-Can-Make-This Mushroom Chowder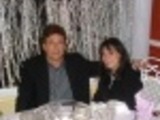 I think the name says it all. This makes an elegant soup course for a dinner party or holiday gathering. No one would ever guess how quick and easy it is to make.
Directions
In saucepan, melt butter. Add mushrooms, onion, celery and carrot. Cook, covered, 10 minutes, or until vegetables are tender.
Mix in pepper and flour. Cook 1 minute.
Slowly stir in broth. Bring to boil. Simmer 2 minutes. Stir in half-and-half and heat through. DO NOT BOIL. Garnish with watercress.