Sweet Potatoes With a Pecan Topping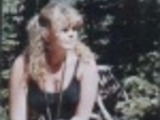 Creamy sweet potatoes topped with a crunchy pecan topping that has melted/caramelized into a delicious layer between the topping and the potatoes.
Directions
Wash potatoes and bake them in a 350 degree oven for 35 to 40 minutes or until fork tender.
Slice cooked potatoes in half and scoop out the insides into a large bowl.
Add the sugar, milk, eggs, vanilla, and salt; mash with a potato masher.
In a separate bowl, combine brown sugar, pecans, flour, and butter.
Mash together with a pastry cutter or fork, until thoroughly combined.
Spread the sweet potato mixture in a baking dish.
Sprinkle the crumb mixture all over the top.
Bake at 400 for 30 minutes, or until golden brown.