Colossal Caramel Apple Dessert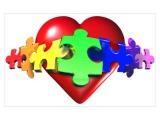 This is delicious!! I made this for a large party and everyone commented on how good it tasted and looked!
Directions
Prepare and bake cake according to package directions, using two greased 9 inch round baking pans.
Cool for 10 minutes before removing to wire racks to cool completely.
In a large bowl, whisk milk, pudding mixes, apple pie spice and brown sugar for two minutes.
Let stand until soft set.
Cut one cake layer, if needed, to fit evenly into an 8 quart punch bowl.
Poke holes in cake with a long wooden skewer.
Gradually pour a third of the caramel topping over cake.
Spread with a spatula.
Sprinkle with 1/2 cup pecans.
Spread with half of the pudding mixture.
Spread one can of pie filling over pudding mixture.
Spread one carton of whipped topping on top of pie filling.
Top with remaining cake and repeat the layers.
Drizzle the remaining caramel topping on top and sprinkle with remaining pecans.
Refrigerate until serving.
Reviews
Most Helpful
I have to agree with debloves2cook. It wasn't bad, but it just wasn't one of those recipes that wowed us. We tossed around some ideas to make it better. Using pineapple instead of apples or something. The only changes I made in the recipe were to combine the cool whip with the pudding mixes. I also halved the recipe and it made a FULL trifle bowl. I used low fat cool whip and sugar free pudding. Thanks anyway.
This dessert looks great with all the layers. Unfortunately the taste did not fly with my group. I made it exactly as posted (in half) and it was not raved about or even commented on. It wasn't bad, but it wasn't fantastic for us as I had hoped.
To die for! I was actually going to post this recipe myself and saw that it was already here.....but I do have a pic and will post it to the recipe. I cut the recipe in half to fill a standard trifle bowl.